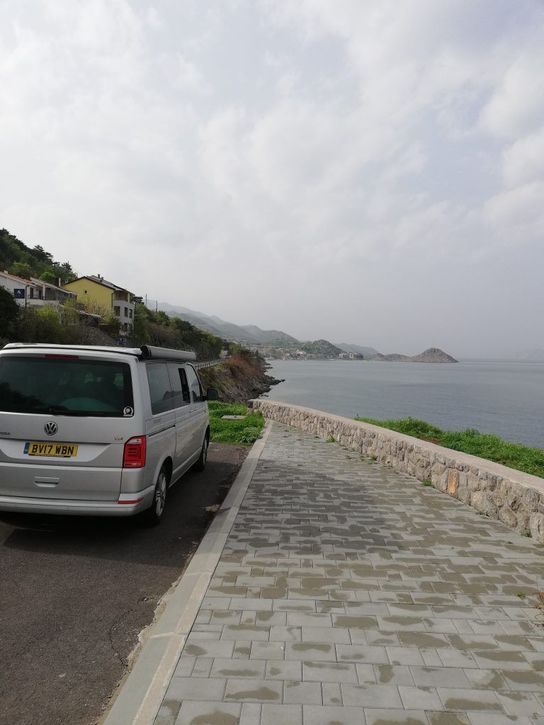 Driving down the Dalmation coast through the stark and wild karst landscape towards Split, we came to the small village of Prizna where the satnav ordered us to leave the main road and proceed down a small road to a ferry terminal.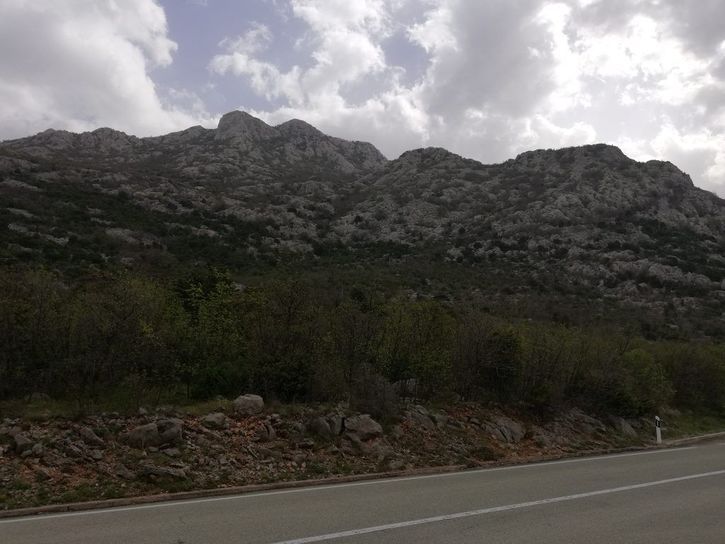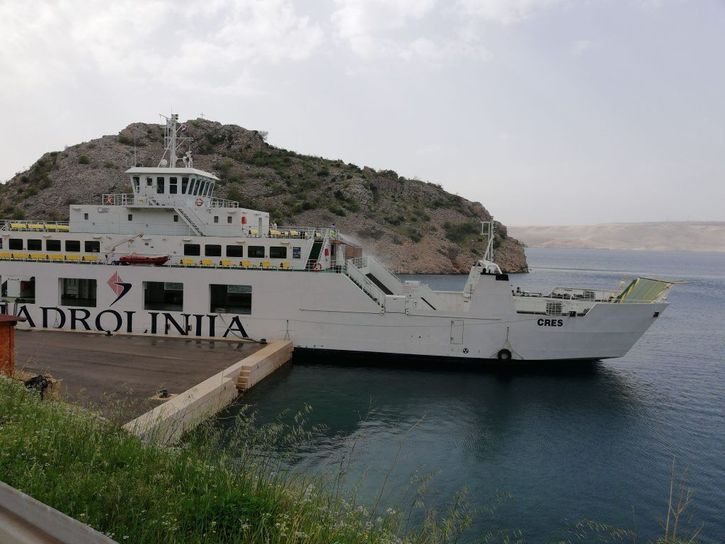 Thought a ferry trip to an offshore island might be interesting despite the rip-off cost of 24 euros for a 20 minute journey to the island of Pag. Looked like a stony desert with not so much as a blade of grass in sight until we reached the west coast where there was a scattering of thorny bushes, wild sage and beautiful yellow flowers. The bushes are known as xerophyllus scrub with long roots so they reach the small amount of rainfall which falls on the island and immediately seeps through the limestone into underground caves and rivers.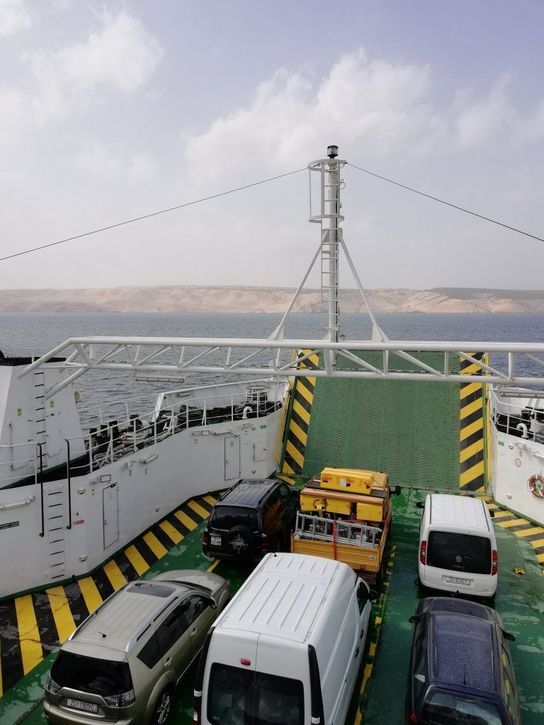 The small town of Pag is located at the south of the island. Medieval Pag emerged near the salterns where the abandoned Old Town used to be, 2 miles south of the present location. According to historical documents, the name Pag was mentioned for the first time in the 10th century. In 976, the Croatian king Stjepan Držislav took Pag from the Byzantine authority and appointed a Croatian district Prefect as the administrator of the town.
In 1244 Hungarian-Croatian king Béla IV granted Pag the status of a free royal town. After the rebellion against Zadar, Pag obtained partial autonomy, and Ludovic I acknowledged its full autonomy in 1376 as to all other Dalmatiantowns. In the battles against Zadar which took place in 1394 Pag suffered a heavy defeat and devastation, and the inhabitants moved to a new location, where the present Pag was founded.
In 1403, King Ladislav sold his share of Dalmatia, Pag included, to Venice and thus sentenced Pag to a centuries-long life under Venetian rule. In 1433 Pag received the Town Statute, one of the first documents of that sort in Croatia.
In the middle of the 15th century, the Ottoman threat kept rising and therefore the inhabitants of Pag decided to build a new town. The construction works began on today's location of the town, on 18 May 1443. The urban plans of the new town were developed in Venice respecting the principles of architecture and urbanism of that time. Giorgio da Sebenico (= Juraj Dalmatinac), a great constructor and sculptor participated in the development of the urban plan.